I love a challenge, especially when it involves fashion and getting dressed for the day. Mixing patterns is not for the faint of heart but gosh, is it fun when you get it right! Nothing gives me more satisfaction than when I successfully mix prints and patterns and like the outcome. It's like pulling a bunch of random things out of the pantry and creating a dinner that's so good you've just spoiled yourself, and restaurants will never be the same again. Different, but also the same.
The key to doing this right lies in the color palette. You can literally wear anything, so long as the palette is cohesive and pleasant, as Blair of Atlantic-Pacific blog has mastered. Honestly, I never would have thought to wear bold stripes and pin stripes in one outfit until seeing her ingenious pairings. Back to my much more tame play of patterns. My personal favorite combo right now is florals and stripes, and this outfit is exactly how I like to bring the two together. A dash of color, a dash of print, a dash of stripe and a sprinkling of floral. Nothing too daring or overwhelming, but still eye-catching enough to jazz up a casual, daytime look.
I've gone with a springtime palette of blue, green and white. I love navy for a winter-spring transition color to keep bright colors and pastels from looking too summery in the early part of the season. I don't believe in the whole "no white before Memorial Day" thing and I don't know anyone from my generation that does either, so I've worn my bright spring/summer whites, and while I could have worn my navy espadrilles that have been a near daily pick for me this month, I went with ultra casual Tory Burch ballerinas in designer color "goan sand."
To see this scarf styled for cold weather, check out this post! I will link a few silk scarves I've found that are absolutely gorgeous, as well as my pima tee, bright summer white denim (you wouldn't believe how many different shades of white denim there are), and similar accessories as mine are all a few years old! Again with those classic, high-quality designer items…buy once, wear forever!
Get the look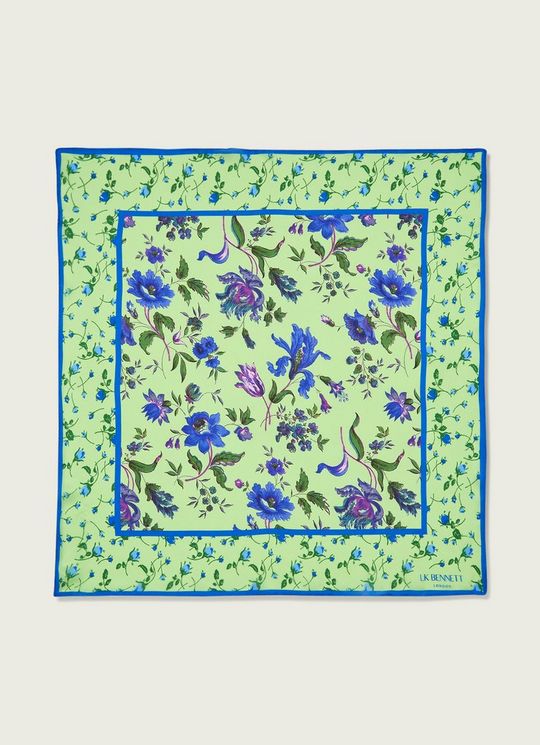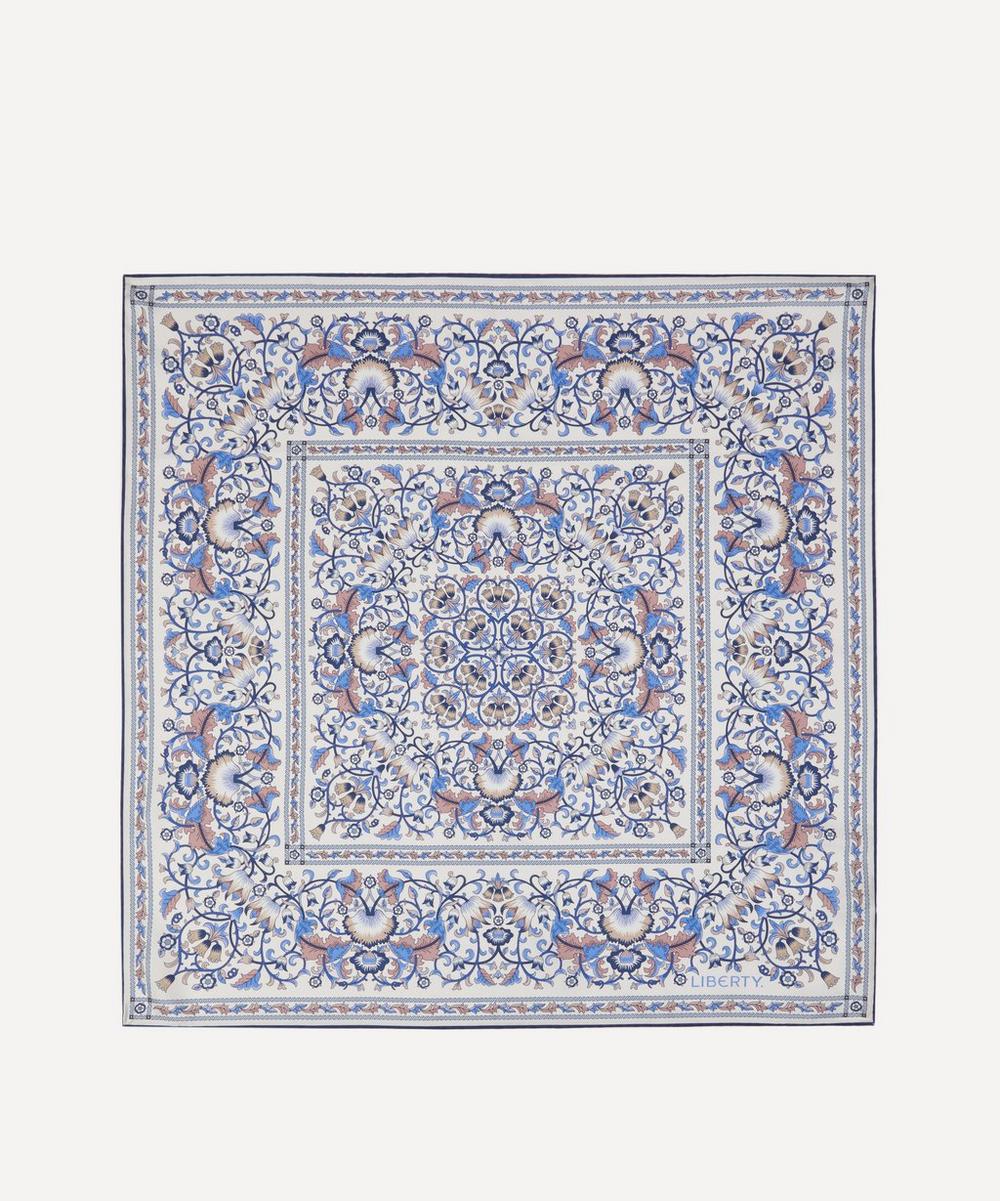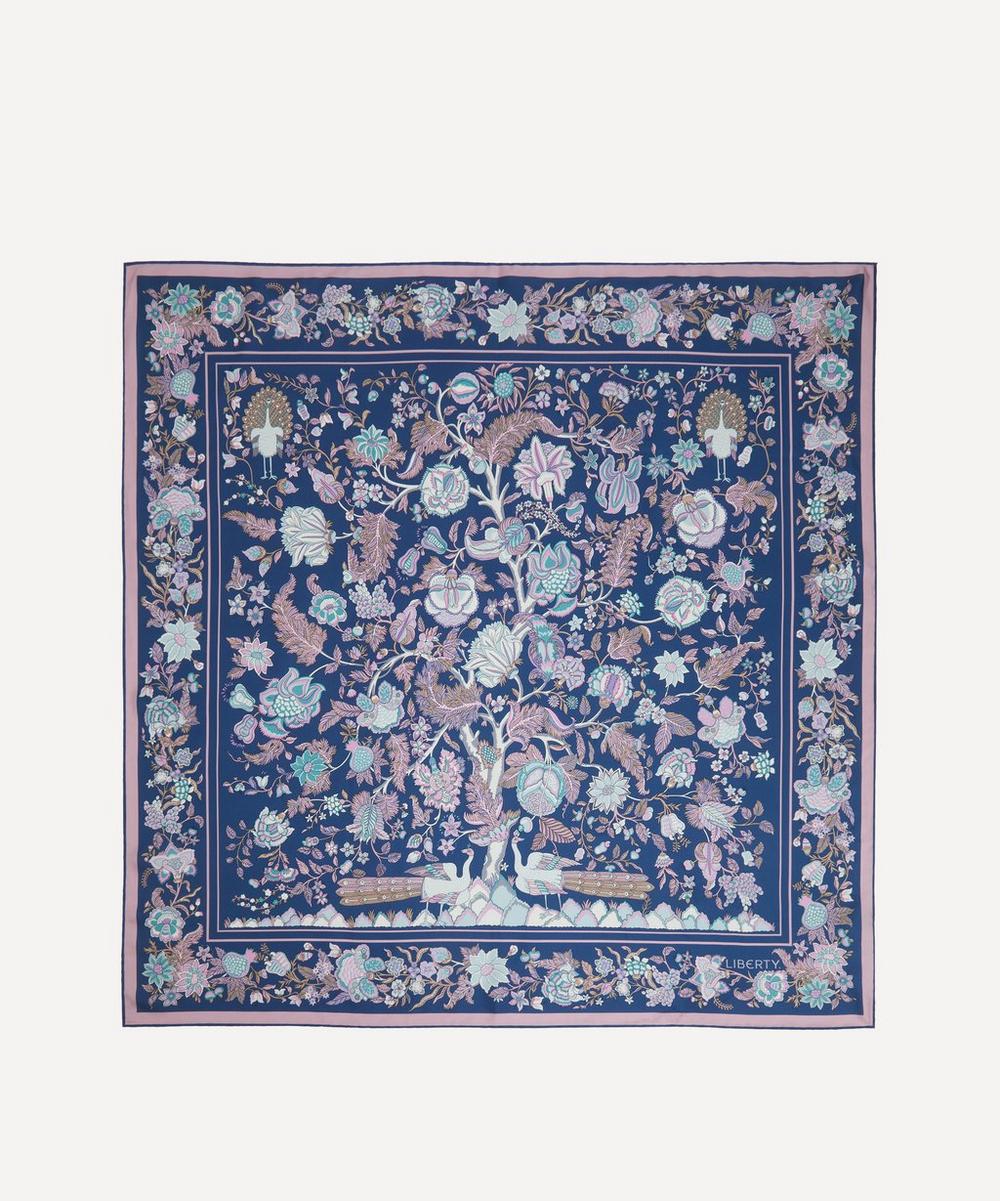 xo, Mia