Rounding up my favorite tie neck blouses from this season.
One of the staple pieces of my wardrobe, the bow blouse remains a perennial favorite for occasions ranging from casual to work-appropriate to date-night. No other garment looks as effortlessly put-together and playful while being both feminine and comfortable, in my opinion!
For me, the bigger the bow, the better! I reach for my bow blouses when I want to look polished but not sacrifice any comfort. Layering is also fun with blazers, cardigans and pullovers.
Here are a few of my favorite bow blouses from this season, enjoy!
The bigger the better
Yeah, that's what I'm referring to! This gorgeous chili-red bow blouse is perfect for the upcoming holiday season! Pair it with the matching full skirt for a romantic Christmas outfit.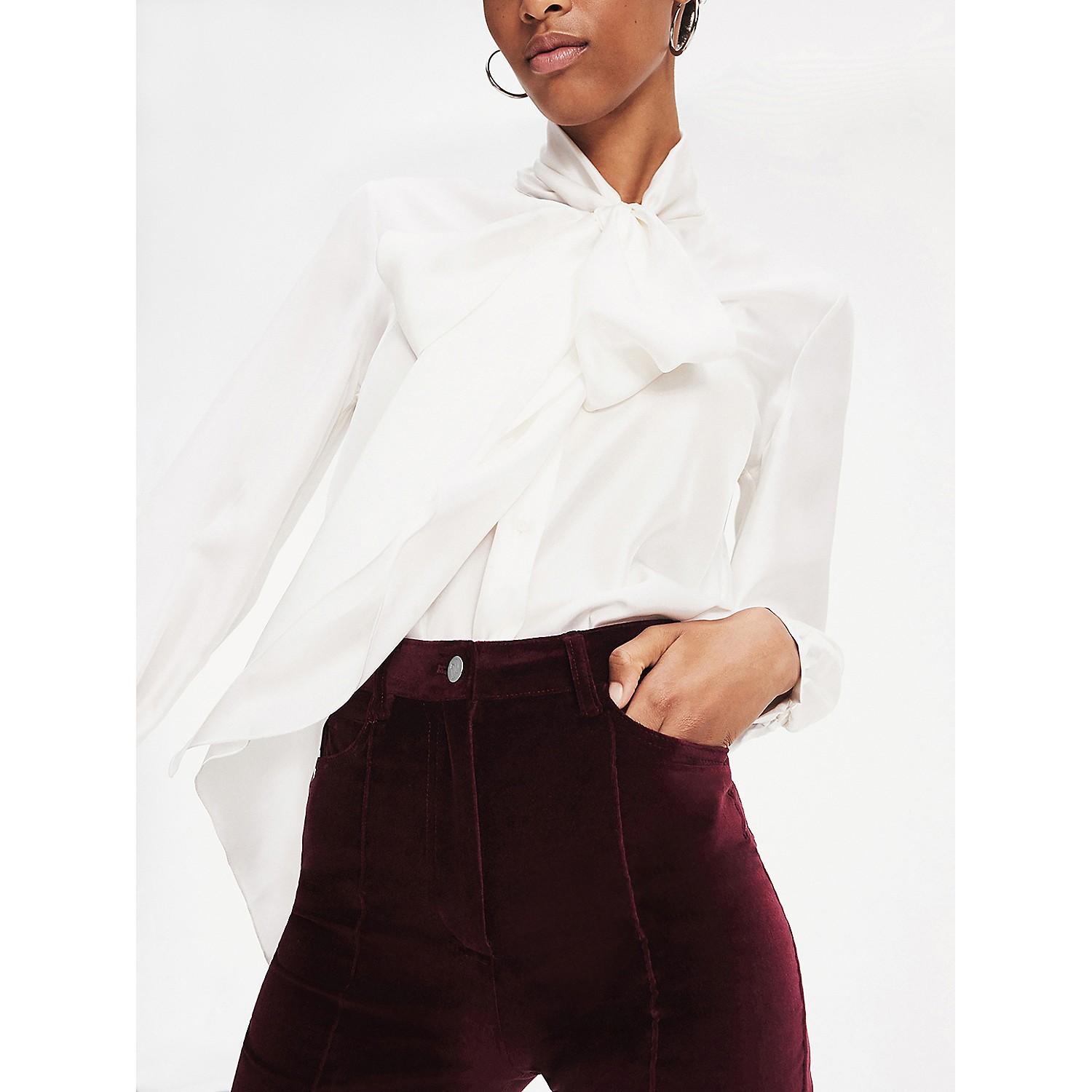 There's nothing simple about this white bow blouse! If you're intimidated by this conspicuous bow with extra long tails, go with a subdued shade like white. Still very dramatic, yet also very classic.
The more the merrier
The trifecta: bows, pleats and pearls! Another design from one of the most fascinating collaborations this season, this triple bow blouse also comes in ultra-chic black and white. It's made of the silkiest, softest drapey material and will add that punch of playfulness to any outfit!
More is more and in this case I'm all about the metallic gold dots, lace stand collar and solid black bow. From one of my favorite designers from my favorite place, this beautiful blouse is perfect for holiday parties and winter date-nights that demand a little bit of sparkle. Velvet trousers, fuchsia wide-leg trousers (color trend this season!), or a glistening gold tiered skirt would be so fun with this blouse! Also love this designer dupe!
Naturally glam
How luxurious is this fabric?! This immediately caught my eye and that's exactly what I love about this gold leaf print bow blouse – it's so bold! Reminiscent of the disco-era, this blouse can easily go from day to night with just the simple subtraction of a solid beige blazer or open cardigan.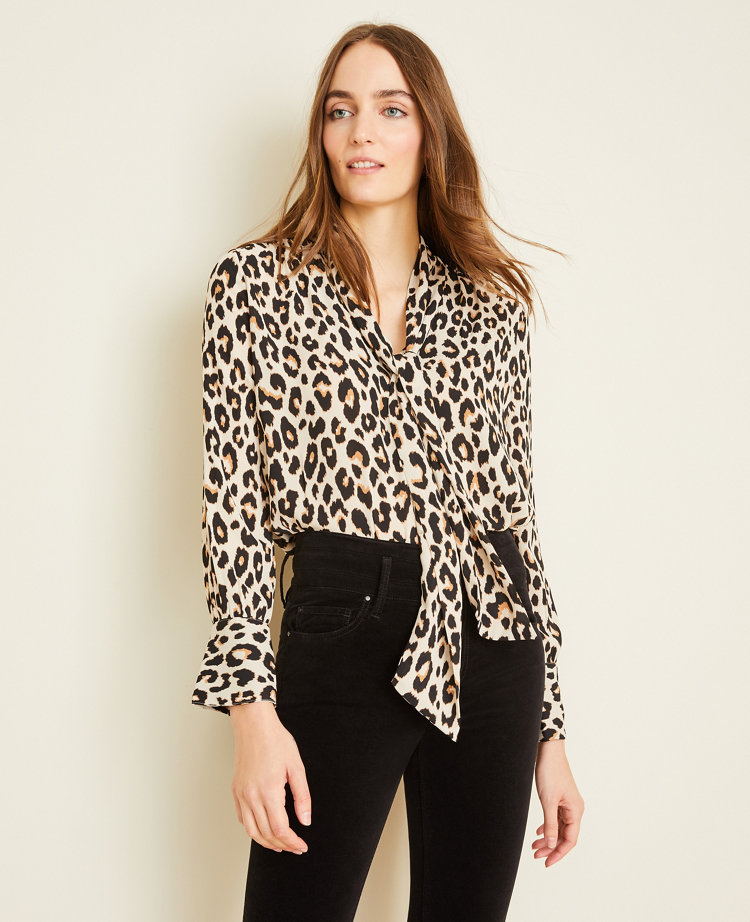 You didn't expect me to write up a fashion recommendation list this season without including something leopard, did you? You can't say "Fall 2019" without thinking leopard/cheetah/animal print, and with this bow blouse you'll be right on trend! I prefer leopard prints with three tones (black, beige, ecru, etc.) such as this, as that increases the number of colors I can pull to coordinate the rest of the ensemble. This blouse is currently on sale, too!
xo, Mia