If you aren't already obsessing over the Gal Meets Glam Collection, let me help with that! 
Launched in April 2018 by blogger and influencer Julia Engel of Gal Meets Glam, her vintage inspired, ultra-feminine line of dresses for everyday, smart-casual and formal dressing continue to wow each mid-month when the newest additions to the Collection are debuted. This month the line has expanded to include petite sizing, a new color in the silk scarf line, and skirt and jacket sets. 
As a more recent reader of two years, I have been drawn to Julia's blog week after week by her impeccable style. Never afraid to put her own tasteful twist on the classics, she – and her style – is something I've been able to connect with and admire. Her brand, images, style and adventures are inspiring!
Today marks the launch of the September additions to GMG Collection and I wanted to share a few of my absolute favorites with you, plus some insights on fit and quality of materials.
---
First up is the Tinsley Metallic Fit & Flare dress.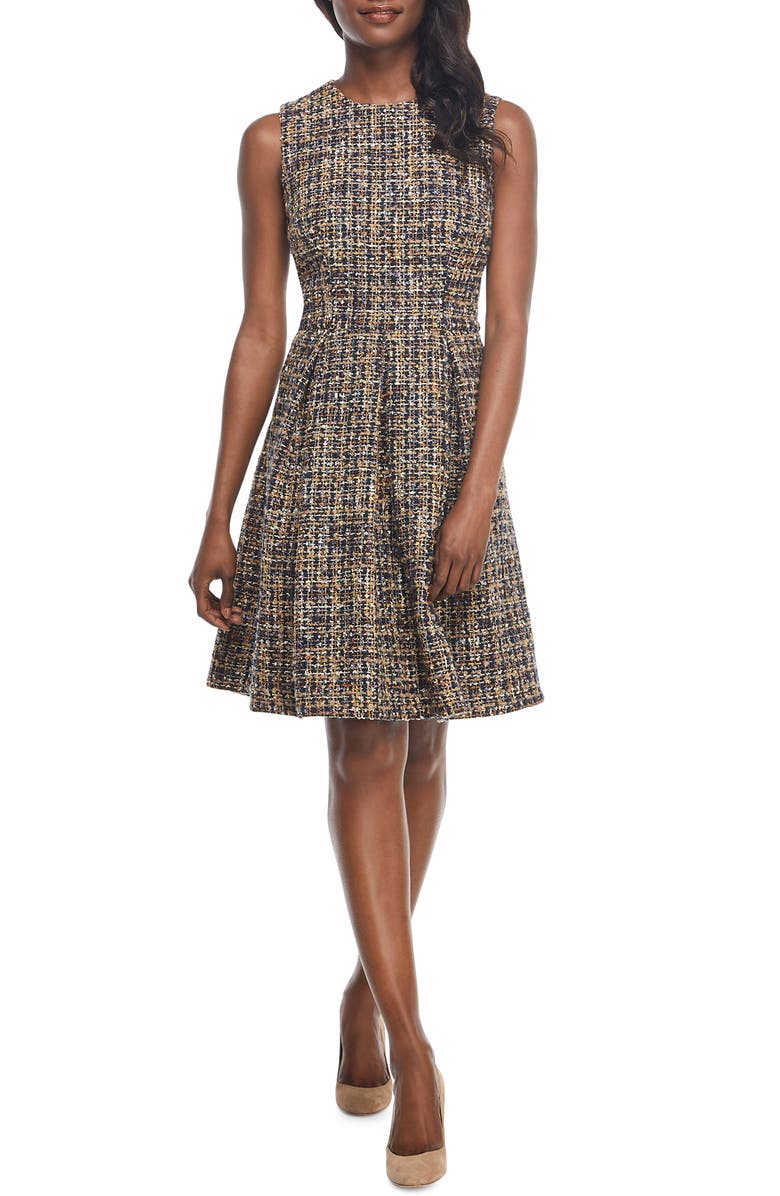 This dress is available in regular and petite sizing and has a matching tweed cropped jacket! I love this dress for it's timeless cut, tweed fabric and versatility. Tweed is generally not a stretchy fabric, so with this dress I would probably opt for my normal size 2 as opposed to sizing down to a 0 as I've had to do for other dresses in the GMG Collection.
For warmer fall days, wear the dress just as it is. As the weather cools down, pop a black turtleneck or black collared button-down blouse under it, paired with some black tights and exude some major 1960s vibes! Finally, wear it topped with it's own gorgeous tweed jacket for an effortless put-together look.
Next is the Joy Button Front Velvet dress.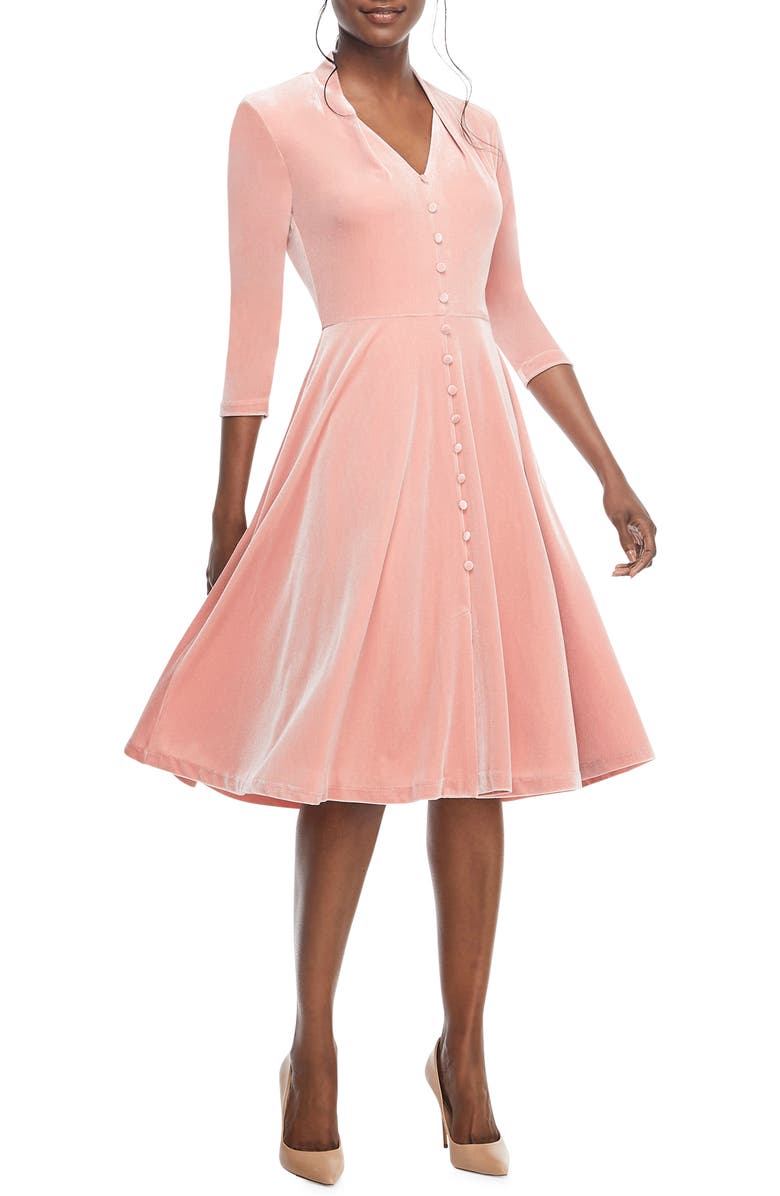 Shop: Dress
I love the 1940s inspired neckline on this gorgeous pink velvet dress! Also, velvet picks up light in the most glamorous way and looks completely luxurious. The full midi-skirt and elegant buttons down the front are timeless and I could see myself pairing this dress with a deep berry or navy dress-coat during winter. LOVE!
Next up is the Noelle Twist-Neck Satin dress and it comes in this enchanting evergreen color as well as navy blue.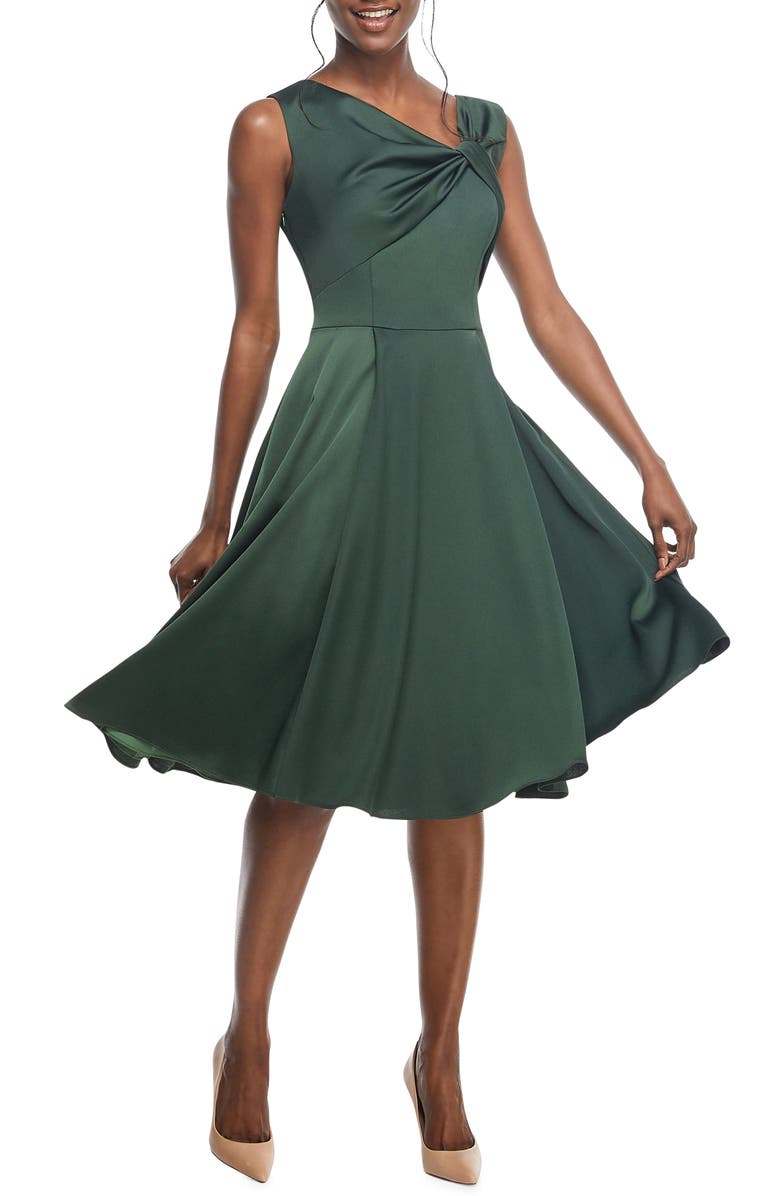 Shop: Dress
Green is my color but this season I'm loving it more than usual! That's probably why the Noelle dress in evergreen stood out to me. Currently, I have no events planned that require this type of dress (cocktail parties, winter wedding guest, nice dinners, etc.) or I would have bought this without even thinking twice! The back mirrors the twist-neck in the front and this satin material is just stunning. If you haven't tried on any GMGC dresses or seen them in person, the quality of materials used does not disappoint and I can tell you that this one will be no different!
Next is the Celeste Fit & Flare dress. It comes in cream and berry.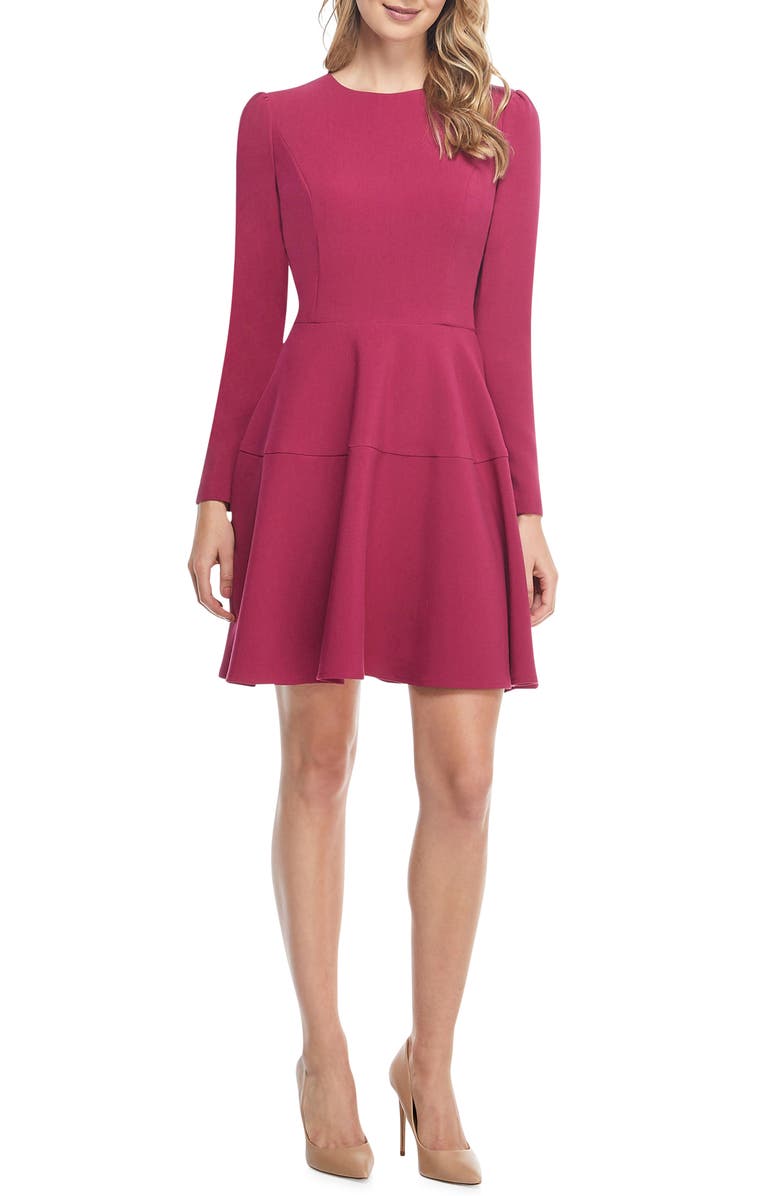 Shop: Dress
While we're on the topic of versatile dresses, let me introduce you to the Celeste! With a cute and feminine cut, this dress can be an awesome base to try out all sorts of different accessories! Immediately, I see myself dressing this down with OTK boots, a felt wide-brim hat and a blanket scarf to top it all off. Furthermore, this berry color will carry you from fall straight through to early spring!
I've saved this month's favorite for last…the Chloe!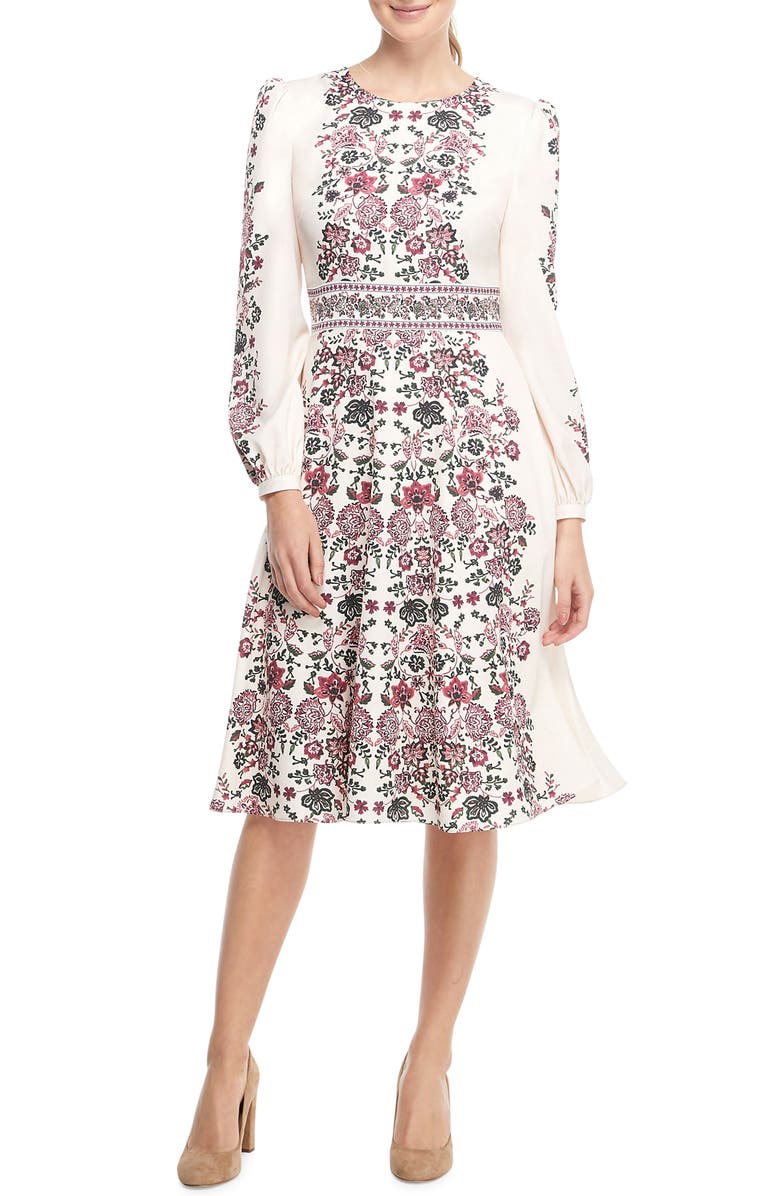 Shop: Dress
How gorgeous is this print?! Painted on flowers in evergreen and burgundy and what appears to be some navy dot work around the waistline is vaguely reminiscent of a traditional Scandinavian floral print, in my mind. What do you think? Either way, I love the look of this dress with it's puff sleeves, accentuated waistline and sweet yet very detailed floral print that is also mirrored in the back.  
There you have it, friends! My favorites from the Gal Meets Glam Collection, September edition! Let me know which of these are your favorite and which one(s) you decide to add to your fall wardrobe!
Shop the full Collection at Gal Meets Glam & Nordstrom
♥Mia